1000 Miglia 2021 at Lake Garda
Mille Miglia is one of the most famous historical races. As always, 1000 Miglia leaves from Brescia and passes through various villages by Lake Garda.
The route through Sirmione is very enchanting, as it starts from Colombare and finishes in front of the castle of Sirmione.
1000 Miglia 2021 Lake Garda: departure 13th May 2021
Mille Miglia race will depart form Brescia and the villages, which will be part of the first phase, are obviously Brescia, Desenzano sul Garda, Sirmione, Valeggio sul Mincio with the wonderful park Parco Giardino Sigurtà.
The last phase of Mille Miglia, that will take place on Saturday the 16th of May, will reach Brescia again with the traditional and triumphant parade on Viale Venezia.
Look at the route of Mille Miglia 2021.
Discover packages and wellness offers in the period when Mille Miglia takes place at Lake Garda.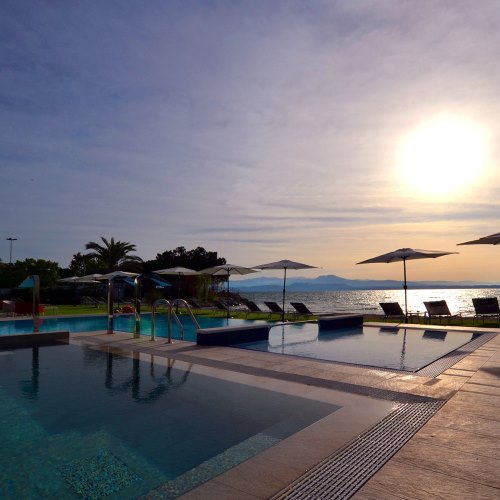 Da Casa Ocelle LA 1000 MIGLIA PASSA 2 VOLTE
Anche quest'anno "la corsa più bella del mondo" passerà proprio davanti al nostro hotel. La Trentottesima edizione si svolgerà dal 22 al 25 ottobre.
Ai nastri di partenza ci saranno 400 vetture per dare vita ad uno spettacolo simbolo dell'eccellenza italiana.
Sarà nostro piacere organizzare un pranzo fronte strada per il loro passaggio godendo di questo museo di auto d'epoca a cielo aperto.
Pacchetto dedicato all'evento con permanenza minima delle 2 notti inclusive della giornata del 22 ottobre
IL MENU' PENSATO DAL NOSTRO CHEF
Polentina di Storo grigliata con ragù di funghi e lucaneca
Lasagnette alle verdure di stagione
Rollè di manzo con spinacino e ricotta
Trancetto alle noci con zabaglione tiepido
Vi preghiamo inoltre di segnalarci particolari intolleranze o allergie anticipatamente.