1000 Miglia 2019 am Gardasee
Die Mille Miglia ist ein der berühmtesten Autorennen in der ganzen Welt. Wie immer, fährt es von Brescia ab und es erreicht viele Dörfer am Gardasee und in seinem Umgebung.
Die Strecke durch die Stadt Sirmione ist wunderbar, da der Weg von Colombare bis zu dem Schloss von Sirmione fährt.
Mille Miglia 2019 am Gardasee: Abfahrt Mittwoch 15. Mai 2019 in Brescia.
In der ersten Etappe sind Brescia, Desenzano sul Garda, Sirmione, Valeggio sul Mincio (mit dem Sigurtà Park).
Die letzte Etappe vom Mille Miglia ist am Samstag 18. Mai, wenn Brescia wieder erreicht wird, mit der traditionellen und triumphalen Parade auf Viale Venezia.
Checken Sie hier die Route von Mille Miglia 2019.
Entdecken Pakete und Wellness Angebote in dem Zeitraum von Mille Miglia 2019 am Gardasee.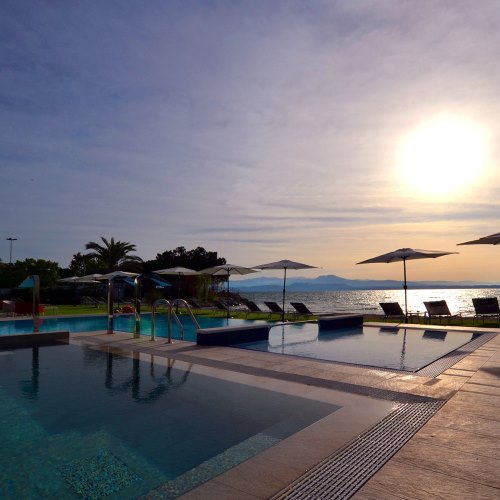 Hotel Ocelle per Mille Miglia
"The most beautiful race in the world" Enzo Ferrari
The historic "Mille Miglia" event has been able to unite vintage car enthusiasts from all over the world in just four days. Tradition and elegance are combined in the beauty of the landscape and in the lifestyle of our country giving life to a show that has become a symbol of Italian excellence in the world.
two nights in one of our magnificent homes
bottle of welcome bubbles and small pastries
rich and healthy buffet breakfast at our restaurant
access to our wellness center, which has two saunas, a Turkish bath, a Jacuzzi, a pink salt cave of Hymalaia, a large relaxation area with herbal teas.
access to the pools including the thermal one (37 °) for the creno-therapy
Two relaxing and regenerating massages at our wellness center
Wednesday 15 May lunch for two people view of the passage of vintage cars
Standard deluxe room - 247 euro per room per night
Junior suite room - 320 euro per room per night
VALID FROM 14 TO 16 MAY 2019